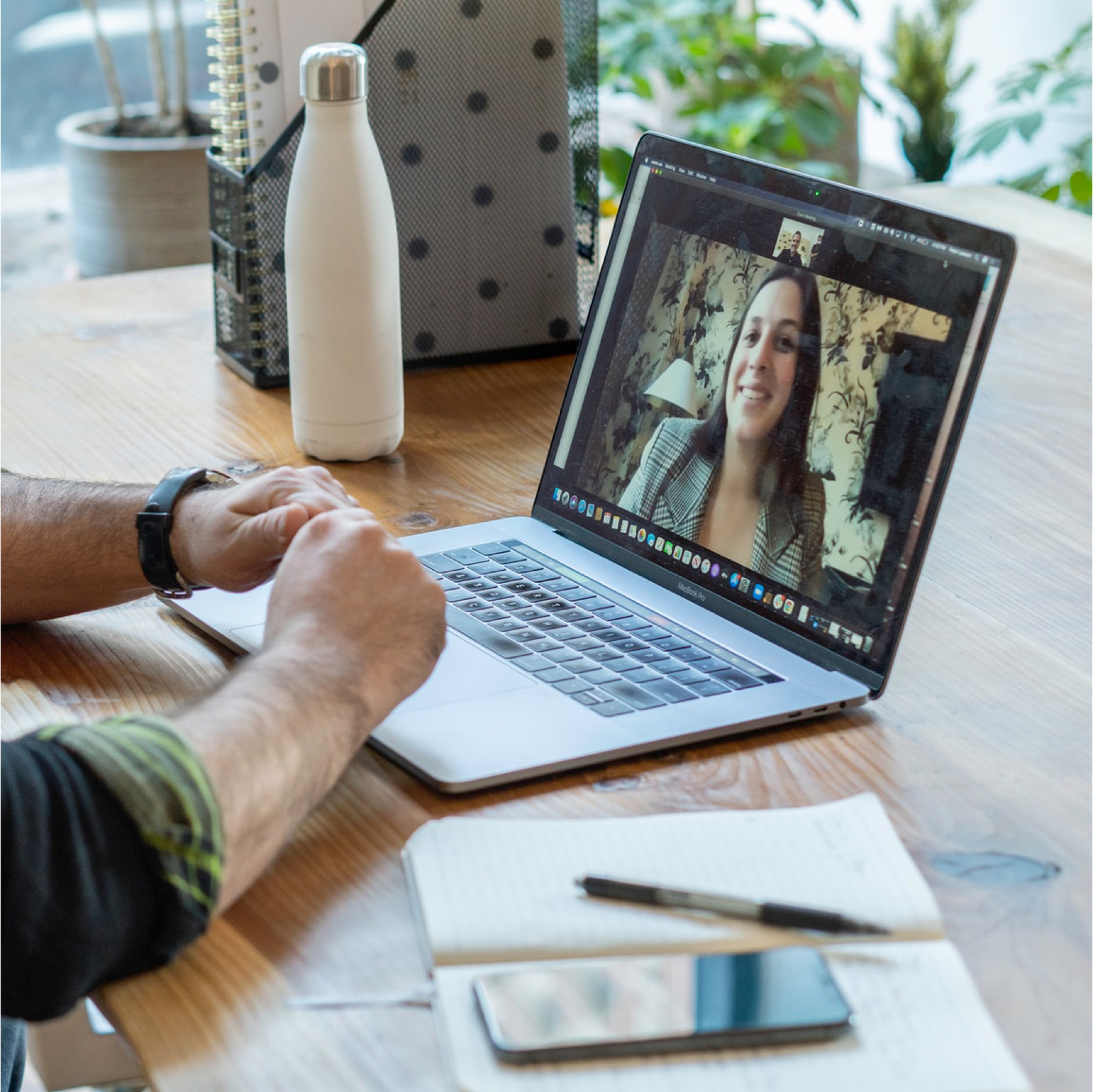 ROMTech Leads The Way In Telemedicine
- Comment
As technology relentlessly continues to penetrate every facet of life, one area has greatly benefited from these advances in healthcare. Being a basic need, technology in healthcare, such as the adoption of telemedicine, couldn't have come at a better time. ROMTech has invested billions of dollars into medical research and medical technology, leading to groundbreaking technology such as the PortableConnect.
Merritt Hawkins and The Physicians Foundation survey shows that almost half of doctors in the United States are using telemedicine on their patients. In this article, find out what telemedicine is, how it works, and what its benefits are to patients.
What is Telemedicine?
Telemedicine is the provision of clinical services remotely and in real-time via a two-way communication channel between the patient and the healthcare provider, typically using a screen with ways of hearing and seeing your doctor. Telemedicine is a big departure from the age-old practice where patients travel to see their doctor or the other way around. In telemedicine, a physician can diagnose and prescribe drugs to a patient while the two are miles apart.
It should be noted that telemedicine is not a total replacement for face-to-face doctor-patient consultations. One-on-one meetings remain essential. The real deal in telemedicine is the convenience it provides to patients and health practitioners by eliminating the requirement for a physical meet-up. Which ROMTech's PortableConnect provides.
How Telemedicine Works
So, how does telemedicine work in contemporary times? In truth, telemedicine has been around for decades, as doctors have offered telephone consultations. If you are ok with a simple phone conversation with your physician, all you need to do is call them up. If the doctor is available, they will listen to your problem and advise you accordingly.
If you prefer a more interactive consultation, you require a smartphone, a computer with a webcam, or a tablet. Check on your connectivity and link up with your doctor. List down all your symptoms to make it easier for the doctor. It's also prudent to set up the device in a well-lit room to ensure a high-quality and vivid interaction.
A great case study of how telemedicine works is the ROMTech PortableConnect designed for patients' rehabilitation. Once your doctors establish that this technology is appropriate for you, a field clinician will deliver the device to your doorstep and do a live demo. With treatment plans taking 3-6 weeks, you can keep in touch with your doctor all without leaving your home. Faster recovery and regaining range of motion are some benefits of this rehabilitation telemedicine technology.
Types of Telemedicine Services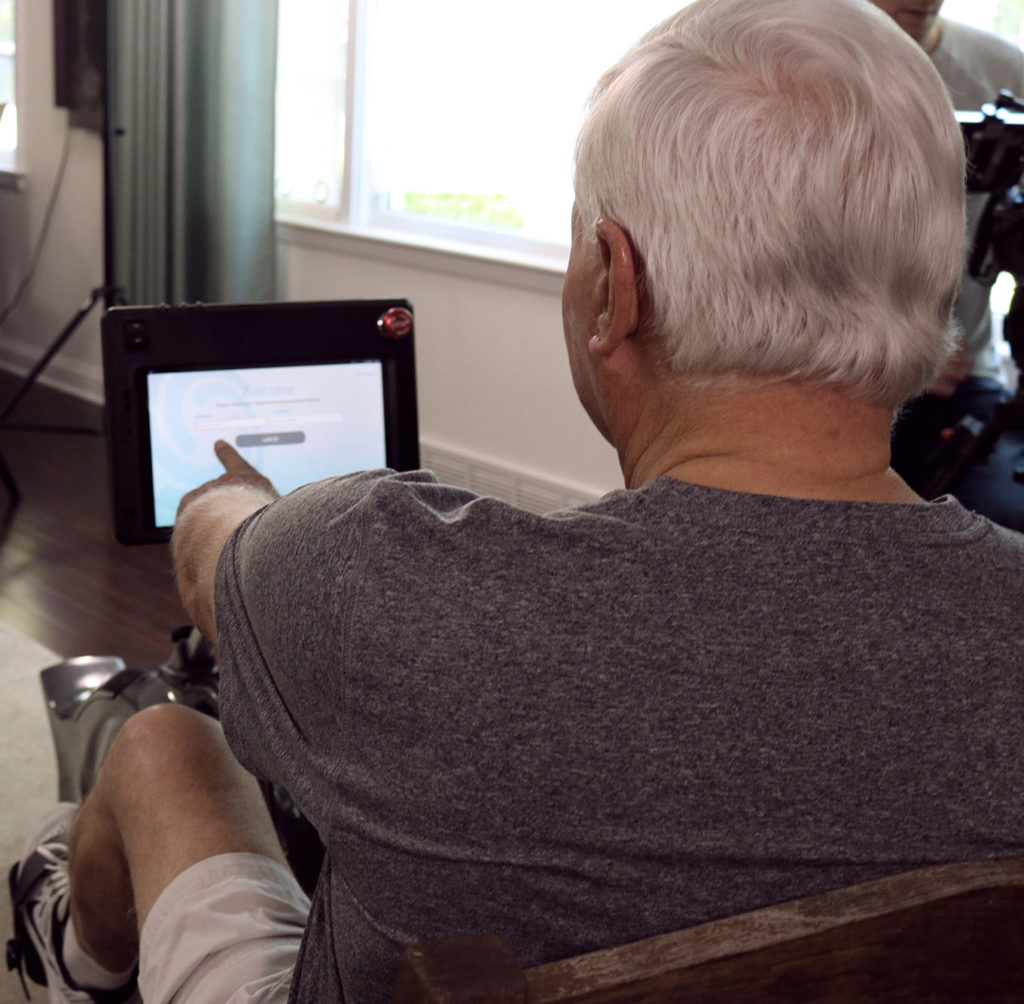 In the phone call era, the scope of what they could do was highly restrained, and the patient needed to meet their physicians if the condition was more serious. Today, the scope of telemedicine can be classified into these broad categories:
Interactive Medicine: This type of telemedicine enables patients and doctors to communicate in real-time while adhering to HIPAA standards. These standards include communication encryption and securing patients' data.
Store and Forward: Store and Forward telemedicine authorizes health practitioners to share information with other practitioners in different locations. The advantage of this approach is that it lessens the need for duplication of tests, as one physician can see what the other has already achieved with the patient.
Remote Patient Monitoring: This type of telemedicine allows practitioners to monitor their patients without the latter leaving their homes. Using portals, a doctor can collect and disseminate information with their clients. Rehabilitation technologies can also dispatch vital signs for a holistic treatment plan.
From the above approaches, the scope of telemedicine has widened beyond the traditional telephone consultation to include the following services:
Diagnosis of commonly occurring medical problems such as back pain or knee and hip issues. With ROMTech patients recovering faster and experiencing less pain, patients can get diagnosed and treated in good time.
Inquiry about specific ailments for at-home treatment
Post-treatment follow-ups, particularly for chronic care
Refill of medical prescriptions
For patients with mobility challenges, such as those who can't leave the house for one reason or the other, ROMTech Total Knee enables full recovery at home.
It provides medical attention to patients who need services during holidays, late at night, or on weekends.
Telemedicine is also appropriate for patients who have long and busy schedules or lack time to physically check-in for a doctor's appointment. Also, for a busy doctor or for one who is often out of town, telemedicine allows them to continue honoring their patients' appointments from wherever they are.
Benefits of Telemedicine
Telemedicine technology such as ROMtech Total Knee portrays immense benefits to a wide cross-section of healthcare stakeholders. Patients are the biggest winners in telemedicine. Some immediate benefits of telemedicine to patients include:
Telemedicine allows you to get standard services wherever you are by leveraging technology such as telephone, video calls, chats, messaging, or email.
Telemedicine saves patients travel costs, which could be substantial depending on where your doctor is located.
Telemedicine saves patients time. Time saved on travel and waiting for your turn at the doctor's consultation room can be used for other productive activities or therapy sessions for range of motion faster.
Telemedicine improves access to healthcare for vulnerable populations such as persons with disabilities, the aged, incarcerated persons, and for people in more isolated places.
Telemedicine such as ROMTech improves patient preventive care by making it easier for people to speak to their doctors at the earliest point of a disease. In turn, it improves patients' long-term health.
Convenience is another benefit of telemedicine, as it enables patients to access care from the privacy and comfort of their homes or offices.
In the era of pandemics, telemedicine limits the number of people physically present in a doctor's office, reducing the likelihood of spreading infections.
View other news in: PortableConnect