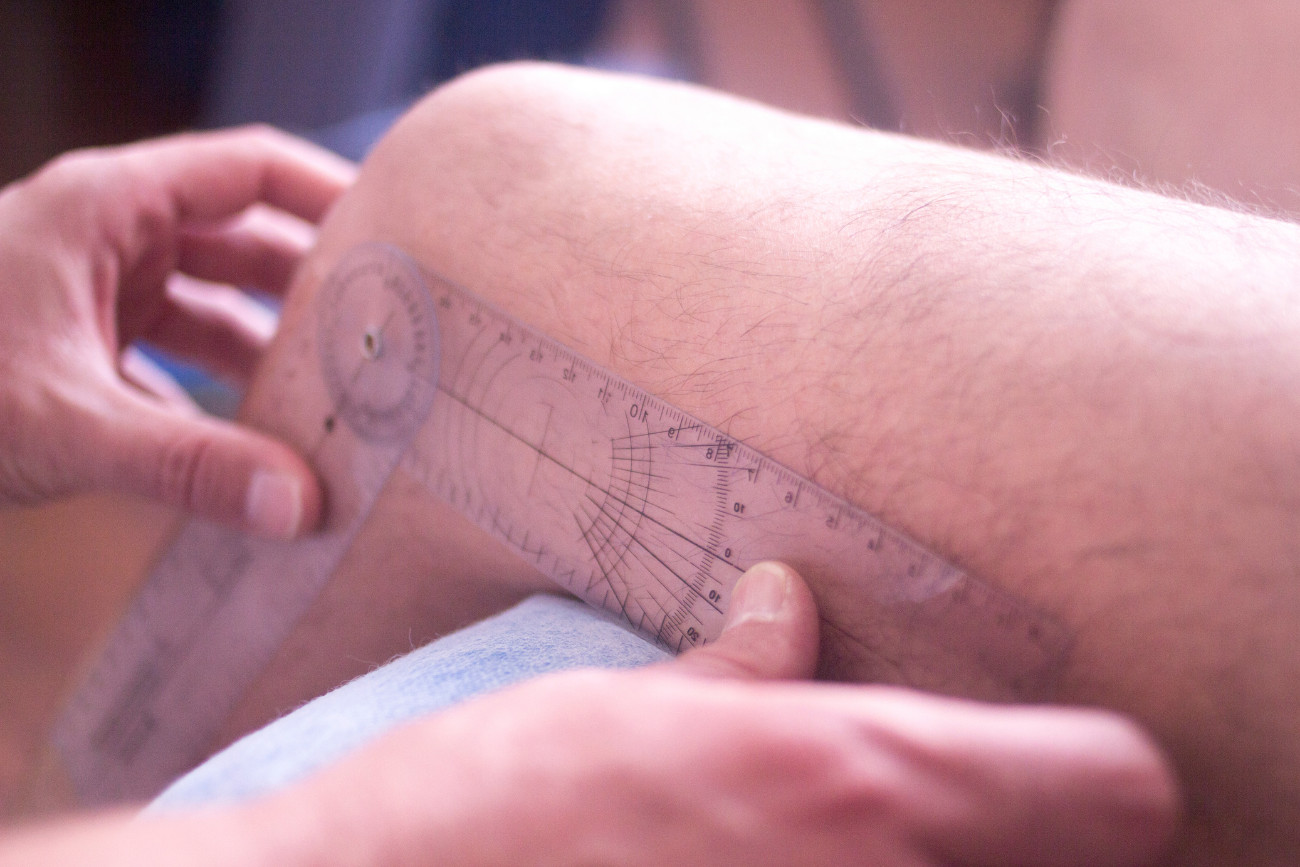 ROM Technologies Fixing Post-Op Rehabilitation
America's Recovery Problem
America currently has a big challenge that we are addressing with the help of top-flight doctors and practitioners. Americans have knee, hip, and leg problems, to be precise. ROM Technologies (Range Of Motion Technologies) are pieces of tech working to solve this problem
Faced with various factors, aging seniors in the U.S. are requiring hip and knee replacement surgery at an increasingly high rate that is astonishing. You may have a family member or close friend confronting this problem at this very moment–wondering if post-surgery range of motion is realistic and can actually be achieved.
A family member may suffer a fall, or an elderly individual may have come to a point in their life where this treatment is necessary after years of activity. The average age when such replacement surgery is necessitated and thus requested, is in steady decline.
American adults requesting knee, hip, and leg problems are getting younger, and an increasing number of these adults are men.
Hip and Join Surgeries Today
The Campbell Clinic stated the following concerning this:
"According to a study presented at the American Academy of Orthopaedic Surgeons' annual meeting, the average age of patients undergoing hip replacement surgery has declined from over 66 to just under 65, while the average age for knee replacement surgeries has declined from 68 to just under 66. Additionally, more men are undergoing these operations than in the past.
"The younger age of patients is likely due to lifestyle changes and increased access to care. And while women continue to make up the majority of patients, men are increasingly opting for total joint replacement surgery.
"The most common total joint replacement procedures in the U.S. are total knee replacements (approximately 700,000 a year) and total hip replacements (approximately 400,000 a year). Advances over time have been remarkable. Today, total joint replacements are being performed on an outpatient basis, with patients returning home on the same day of surgery."
With such a large number of Americans seeking rehabilitation for joint replacement procedures, great importance has been granted to the problem. As a result, considerable intellect, time, and resources have been invested in the development of natural solutions which effectively and efficiently assist physical rehabilitation.
Some individuals and families greatly prioritize a natural approach to physical rehabilitation seeking methods and regimens which do not rely heavily on narcotics and painkillers. Alternative solutions which develop a true range of motion and naturally strengthen the body are highly valued when proven workable.
Covid-19 and the Pandemic added another element to this equation–how to speed up the rehabilitation process in the comfort of one's own home? As in many industries–routine travel has been minimized and shed in many cases. Previously in person functions have been pivoted to their digital equivalent wherever possible. During Covid, many adults and seniors seeking such replacement procedures and the attendant rehabilitation may have been reluctant to venture into a group setting in person due to the potential health risks this may pose.

ROM Technologies: We Are The Modern Technology of Rehabilitation
ROMTech has invested over seven years of time and effort into developing a precise and workable solution that will allow individuals to effectively increase both efficiency and speed of post-op rehabilitation and recovery. We have the solution.
The Solution to America's Recovery Problem
Meet the ROMTech PortableConnect: an industry-leading solution to today's rehabilitation problem. Now you can rehabilitate after knee, hip, or leg surgery within the safety and comfort of one's own home.
Some of the benefits of the ROM Technology ROMTech has invested in:
Accelerated Rehabilitation at home
The ROMTech PortableConnect allows individuals who are recovering from knee and hip replacements or treatment to achieve a range of motion 50% faster than traditional physical therapy.
Truly Exceptional Clinical Results
Patients also note a marked reduction in both pain and narcotic use, which is vital for those seeking a natural rehabilitation experience. Additionally, ROMTech PortableConnect users routinely achieve full activity and mobility weeks earlier than those solely availing themselves of traditional therapy.
Reduced Medical Care Costs
ROMTech markedly reduces costs for both patients and providers through:
Rapid recovery times
A marked reduction in readmissions numbers
A marked reduction in physical therapy visits
ROMTech Telemed Technology
What is ROMTech Telemed Technology? Quite simply it is our innovative synthesis of physical therapy combined with the power of digital communication and networking.
No, it's not simply a bike. It is a modern rehabilitation device that taps into the power of telemedicine, allowing patients to rehab from home.
ROMTech Telemed Technology enables patients to undergo and complete therapy from the shelter, privacy and safety of their own homes. ROMTech's patented telemedicine technology routinely generates and produces faster outcomes, exceptional pain management and a more rapid return to true range of motion and quality of life.
ROMTech offers a uniquely powerful natural solution. We are a recognized leader in advanced orthopedic rehab technology. Individuals who are on a recovery path from total knee replacements, total hip replacements, joint manipulations, ACL and other arthroscopic repairs routinely recover 50% faster when doctors recommend and prescribe ROMTech medical devices.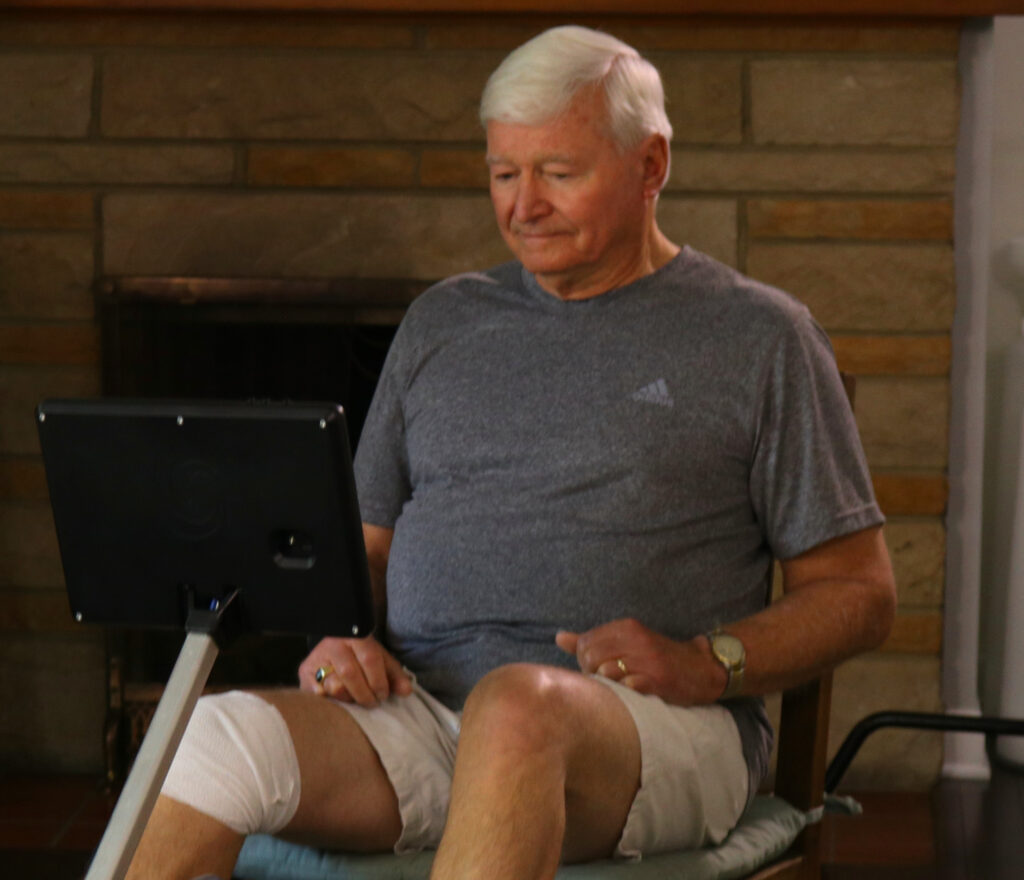 "If you're going to have knee surgery, I would highly recommend you ask your doctor to prescribe this device because it beats all types of therapy, hands down."
– Raymond Lewis, PortableConnect Patient
ROM Technologies: Testimonials From Top Clinicians
Here is what some top clinicians have to say after using and prescribing the PortableConect to their patients:
"As a cardiothoracic surgeon, one of the most important elements in recovery for my patient is safe and active postoperative rehabilitation. [ROMTech's PortableConnect] represents a remarkable innovation in rehabilitation technology that has been absent for too long. Immediately recognized the clinical application of this device and the extraordinary potential for market growth in a field that essentially has no competitors."

— Nicholas Dang, MD, Cardiothoracic Surgeon
"I have been looking for cardiac rehab equipment for home use for myself and my patients, for some time now. Having been through knee surgery myself, and having multiple family members having knee surgery, I determined that a recumbent bike seemed to be the best option for both cardiac and orthopedic rehab, particularly for patients with imbalance or arthritis that would limit their ability to exercise on a treadmill or upright stationary bike. In comparison with standard equipment, the technology utilized in the ROMTech Accu-Radius™ is amazing, allowing transmission of real-time patient measurements such as knee range of motion directly to the doctor's office via the internet cloud. In this manner, the patients and their physicians become true interactive partners in postoperative rehabilitation, shortening time to recovery. An added cardiac benefit is that patients get into an exercise routine that will motivate them to continue exercising beyond rehab, resulting in improvement in health and overall well-being."

— George P. Stacy, Jr. MD, FACC
"I see the potential of this product drastically altering the rehabilitation of patients not just in the orthopedic space but also in the neurologic and cardiovascular realm. This novel modality will afford patients the opportunity to perform rehab at home without compromising the quality of care."

— Tejas Shah, MD, Cardiology/Vascular Surgery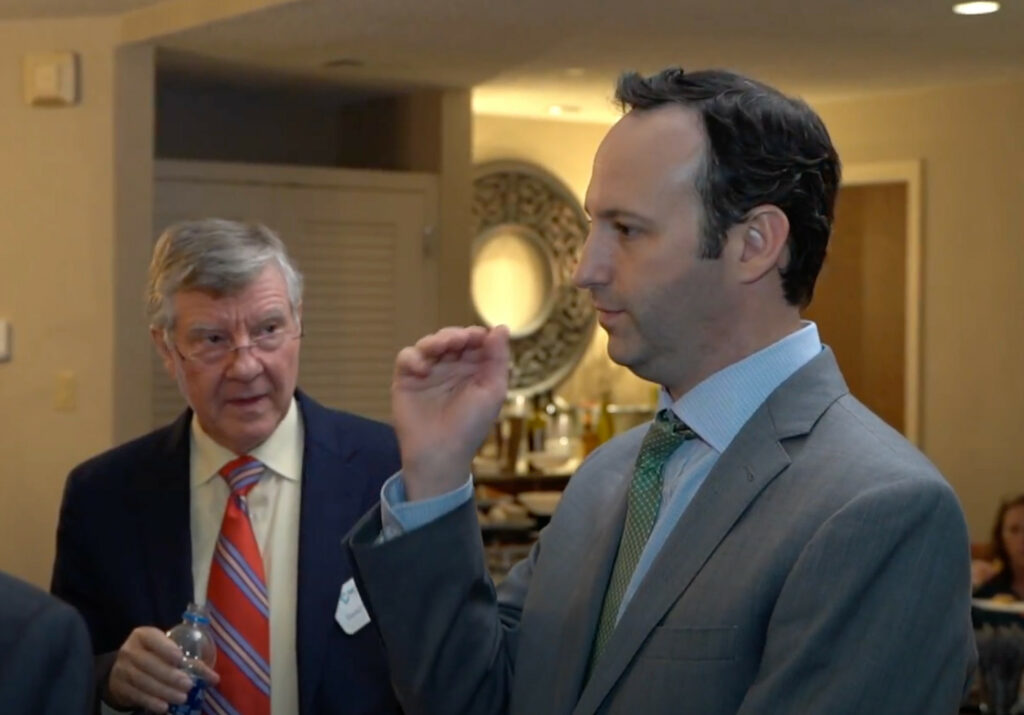 "With the ROMTech technology, we're bringing orthopaedic rehab into the 21st century. I believe we're looking at the new standard of post-operative care. I'm thrilled to be part of it."
– Ryan Nunley, MD, Orthopaedic Surgeon
The health, wellbeing, and quality of life of our family and loved ones is of paramount importance–today more than ever. I highly recommend you speak to your physical therapist or physician about the ROMTech PortableConnect today.
We look forward to helping speed your rehabilitation process and sharing in your recovery!
View other news in: PortableConnect, ROMTech Reviews