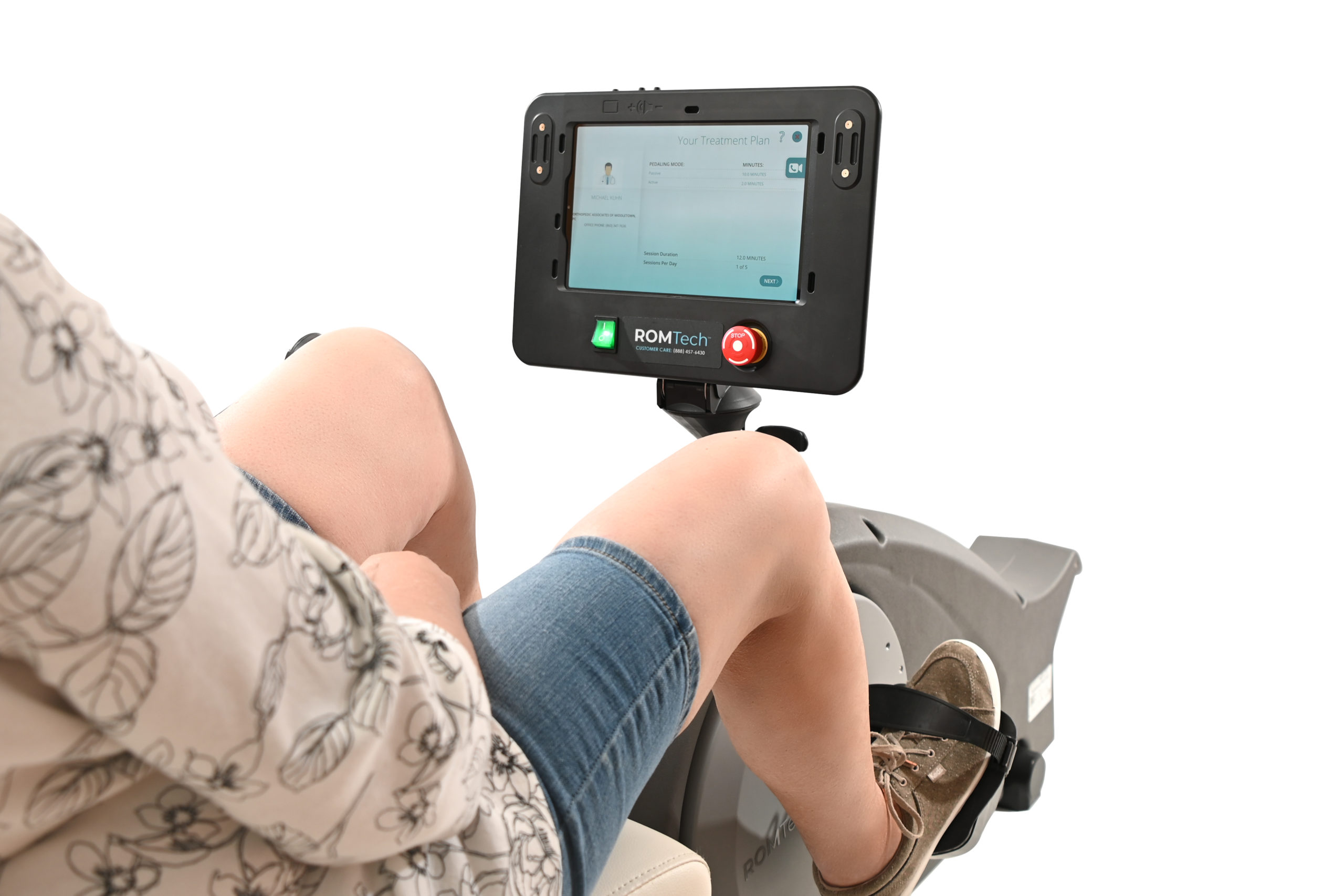 ROMTech's PortableConnect® Technology Helps Reduce Pain After Knee Surgery
- Comment
ROMTech is leading the way when it comes to in-home, affordable knee surgery recovery. Using adaptive telemed technology, the ROMTech PortableConnect offers patients the ability to recover from knee surgery from the comfort of their own home, and it is exciting for orthopedic surgeons and physiotherapists nationwide.
ROMTech's PortableConnect is proven to help speed up surgical recovery times after knee arthroplasty. Used in conjunction with a professional physiotherapy routine, recovering from knee surgery "the ROMTech way" allows for:
● Greater extension
● Better range of motion
● Quicker recover times
● A+ rehab experience
This article will discuss why ROMTech is paving the way in knee surgery recovery and why you should ask your doctor about in-home recovery on a PortableConnect today.
What is a ROMTech PortableConnect?
The ROMTech PortableConnect is designed to help ease knee-surgery patients through their surgical recovery journey. This technology is much more than another piece of standard rehab equipment.
And that's where the "Portable" in ROMTech PortableConnect comes in. The device's design enables it to fit unobtrusively in your home, measuring 20" wide, 40" long, and 38-42" tall.
Mounted on the device is an easy-to-see screen that not only displays the therapeutic exercises to be performed, but also collects data on your progress, pain level, and range of motion.
The data then gets sent straight to your healthcare professional so they can monitor your progress remotely and make any necessary adjustments to your therapy protocol before your next therapy session.
This remarkable feature is the real game-changer and gives patients the individualized recovery experience they need to get back on their feet.
Will the ROMTech PortableConnect help me recover after knee surgery?
Yes, it absolutely will.
With ROMTech, the modern technology of rehab is right here. The ROMTech device makes recovering from knee surgery much less painful for patients.
Not only does the telehealth-based device facilitate faster recovery, but the overall patient experience is seamless and accessible. When compared to traditional therapy, ROMTech's technology offers a significantly improved experience.
Patients themselves are the best benchmark to determine if something is suitable for their recovery. The verdict from patients who have used the device is consistent that the ROMTech PortableConnect makes the most significant impact on pain management.
Is ROMTech accessible?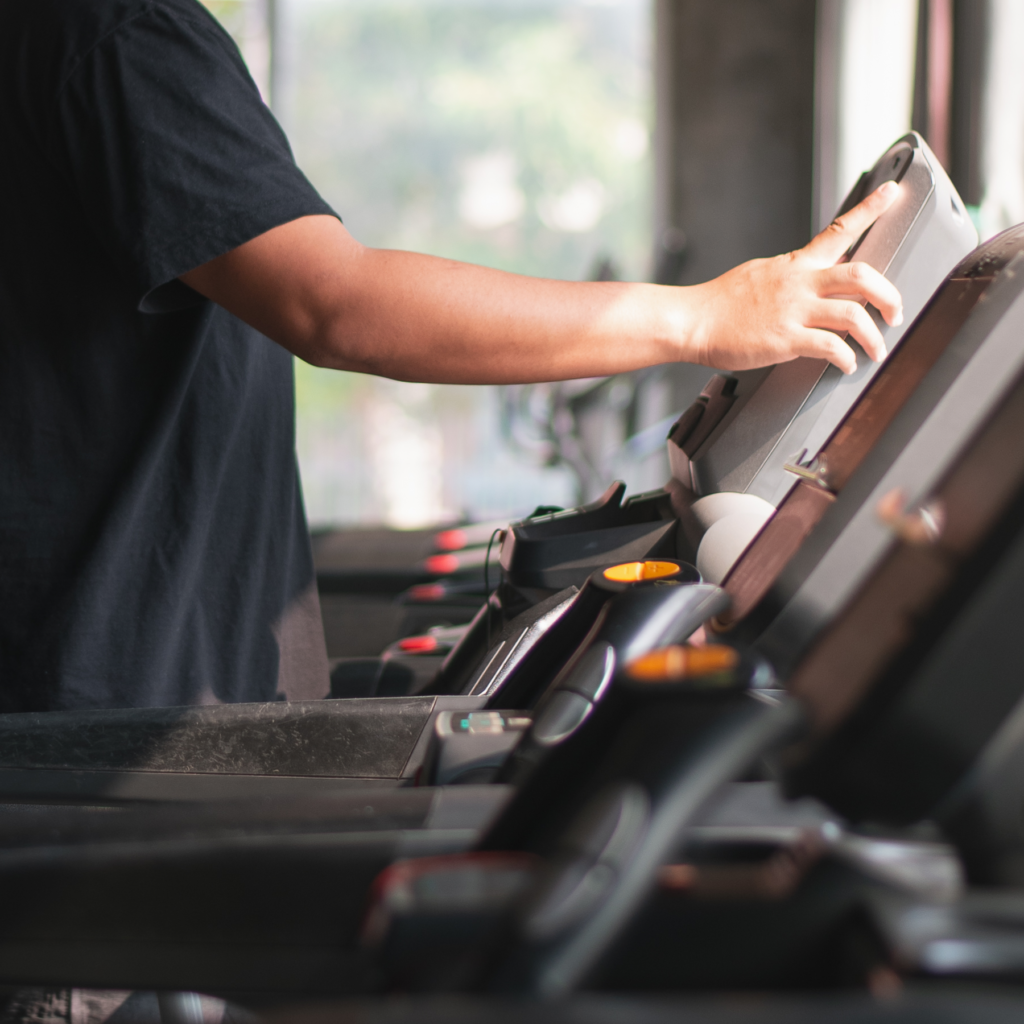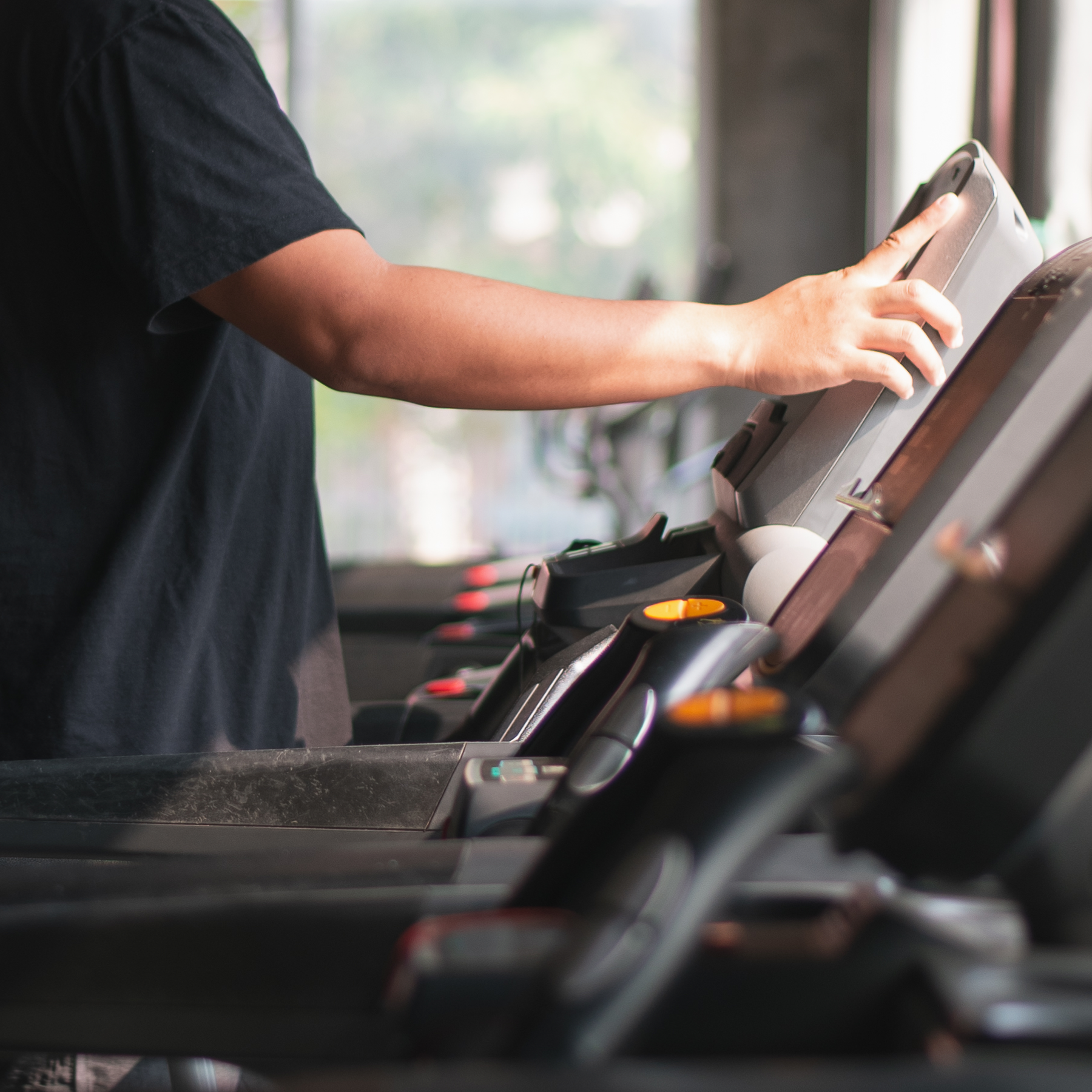 The ROMTech PortableConnect is a game-changer for knee surgery patients. Not only is the device clinically proven to be more effective than traditional recovery therapies, but it is far more accessible.
Think about it. The patient does not have to go anywhere.
They get to stay in their own home, use their own machine, and connect daily and digitally with their health care providers to make any necessary adjustments to their rehab protocol.
This means there is no unnecessary maneuvering and no doctor's office to travel to. You get all of the advantages of outpatient services from the comfort of your own home.
And it's easy to use too. Everything is so well thought out on this machine that once you get it into position and set it up, all you have to worry about is sitting down and taking it one therapy session at a time.
The ROMTech PortableConnect puts the entire focus on your recovery every time.
Is ROMTech affordable?
Did you know the first 12 weeks after knee replacement surgery are the most crucial and determine how quickly a patient will be able to get back on their feet?
Ideally, your rehab should begin on day one after you wake up from surgery and continue daily for the next 12 weeks. ROMTech offers an affordable way to get the therapy you need and improve the range of motion in your knee.
Not only is it easy to use, but ROMTech is eminently affordable.
How do I monitor my performance?
Your performance is monitored and given to your orthopedic surgeon directly from the PortableConnect using the latest in telehealth technology. Physicians can easily and remotely program the device to meet a patient's specific healing needs.
The telehealth connection allows physicians to program changes remotely based on the patient's performance, and the patient will see any changes in their daily therapy routine directly on the PortableConnect's built-in touchscreen interface. This means clinicians can make day-to-day adjustments to your device and to your recovery and rehabilitation routine. This allows for a more hands-on recovery approach carefully catered to your daily needs.
And! Physicians can quickly make accommodations and adjustments as you progress or have setbacks.
Final thoughts
Advances in medical technology mean that knee surgery has come a long way. It also means that patients don't need to wait a long time before they're back doing the things they used to enjoy in life.
With the ROMTech PortableConnect, pain decreases as patients use it. In many cases, one of the best things knee surgery patients can do to reduce their pain is completing their prescribed post-operative therapies. It goes without saying that ROMTech is a real game-changer. The PortableConnect is affordable and proven to help patients better manage pain and recover post-surgery. And all therapeutic exercises are personalized to each knee replacement patient.
View other news in: PortableConnect