ROMTech® Founder Sandy Gomberg Discusses 10 Years of Improving Patient Outcomes & the Future of MedTech
- Comment
ROMTech® is a leading provider of telemedical-enabled rehabilitation services, combining the power of Telemed Technology and medical expertise to help cardiac and orthopedic surgery patients recover quickly, from the comfort and safety of home. Sandy Gomberg is the Founder of ROMTech and currently serves as a member of the Board of Directors and VP of Corporate Affairs. He recently sat down to discuss his vision for the company and the future of the MedTech industry.
Harnessing Technology
Gomberg founded ROMTech in 2013 in Burbank, California, with a mission to improve the rehabilitation journey and enable patients to regain full quality of life. With previous medical experience as a US Air Force Reserves Surgery Technician, Gomberg saw an opportunity to use technology to revolutionize the rehabilitation process.
"By bringing together and harnessing telemedicine technology with artificial intelligence (AI) and machine learning (ML), ROMTech is revolutionizing post-operative orthopedic care, cardiac care, and dramatically improving both the accuracy and timeliness of diagnoses," Gomberg said. "I believe ROMTech has the potential to fundamentally change the medical landscape."
ROMTech's Success
Gomberg measures ROMTech's success from both a personal and business perspective. From a personal standpoint, he wants to improve patients' lifestyles and increase their personal satisfaction throughout the recovery journey. From a business perspective, he measures success based on the number of satisfied physicians, satisfied patients, revenue from billings, and return on investment for shareholders.

"The ROMTech investors and prescribing physicians are key factors in the success of the company," he said. "We place a high priority on keeping our incredible investors and prescribers engaged with our company by providing consistent communication, delivering measurable results, and not overpromising."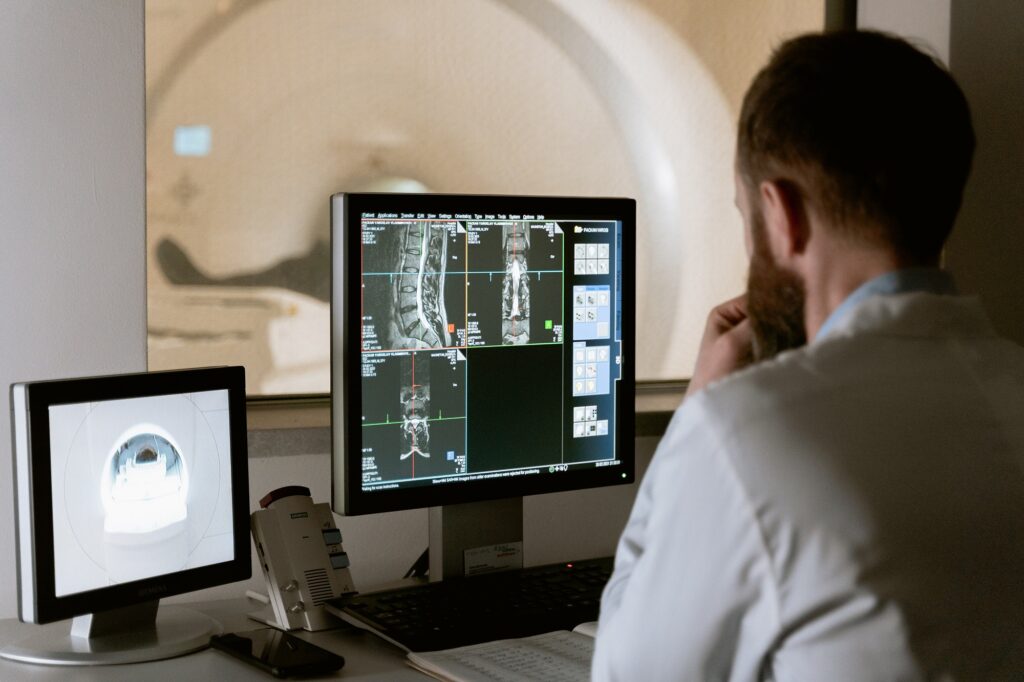 Staying Ahead of the Curve
One of the most interesting projects Gomberg has worked on at ROMTech is growing the patent portfolio from zero to over 250 patent assets in just five years, a major accomplishment for ROMTech and one that solidifies the company's plans to stay at the forefront of technological advancements in the fields of telemedicine and MedTech. The company's flagship product is the ROMTech PortableConnect® adaptive telemed technology, which provides patients with automated, telemedical-enabled, home-based rehabilitation.
What Sets ROMTech Apart
As ROMTech continues expanding nationwide, Gomberg is focused on scaling the company to keep up with strong market demand and to anticipate future demand, all while continuing to improve quality and customer satisfaction metrics.

"What sets ROMTech apart from others in the industry is our first-mover advantage in the explosive area of at-home, telemedical-based rehabilitation," Gomberg said. "And we're already moving beyond telemedicine, with our focus on innovations in artificial intelligence and machine learning. We are continually innovating our processes, hardware, software, and use of AI/ML to provide patients with the best possible outcomes."
Motivation for Improvement
The patient success stories ROMTech hears on a daily basis motivate Gomberg and the team at ROMTech to continue their work.

"With truly effective rehabilitation, even significant orthopedic and cardiac surgeries should be temporary setbacks," added Gomberg. "By providing world-class rehabilitation, ROMTech is changing patients' lives for the better. We're helping patients recover faster, while also raising their physical fitness and helping them sustain that improvement over time. Ultimately, we're helping patients get their lives back."
Superior Patient Outcomes
Having already launched the company's technology into the fields of orthopedic and cardiac care, Gomberg sees ROMTech on pace to provide superior patient outcomes across a wide variety of surgeries through rolling out across the entire medical space what he calls "The Modern Technology of Rehabilitation®."

"ROMTech is on a trajectory to become the undisputed leader in prehabilitation and rehabilitation for significant orthopedic, cardiac, and other medical issues," Gomberg said.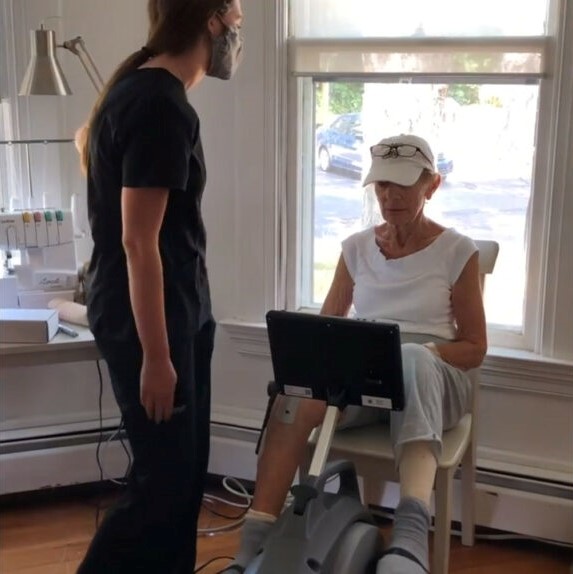 A Bright Future
Sandy Gomberg's vision for ROMTech specifically and the MedTech industry in general is an exciting one, full of innovation and opportunities to improve patients' lives. With the continued use of technology, the expertise of medical professionals, and the innovations of the ROMTech team all helping to accelerate the pace and success of rehabilitation, the future of MedTech is looking bright.
View other news in: ROMTech News