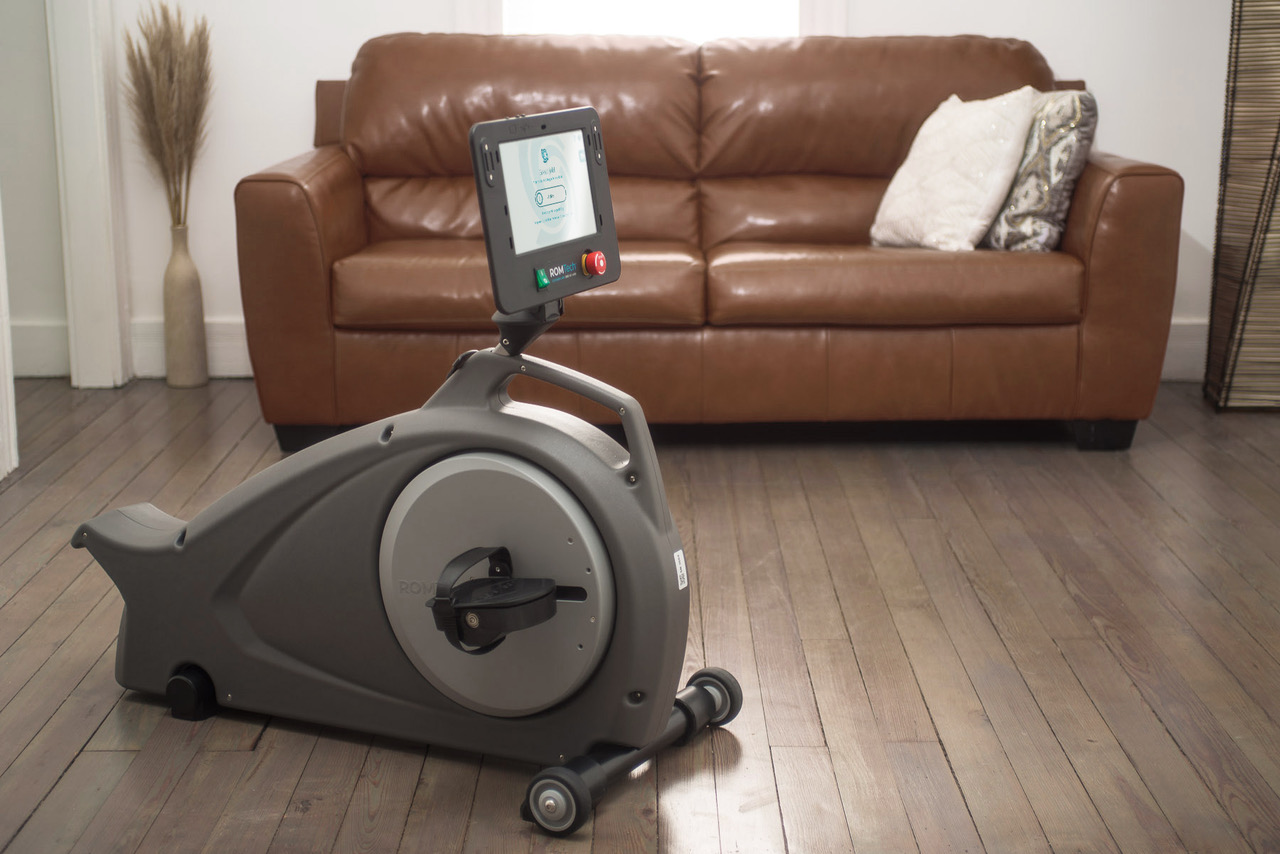 Unsure to Rehabilitated – Patient Review
What was your reaction when your surgeon told you about rehabbing on the PortableConnect?
Terry F: I was unsure. And the more they described it, the better it sounded. And then I was thinking it was this great big machine, but when they brought it in, it was actually kind of compact. PortableConnect is actually a neat little device.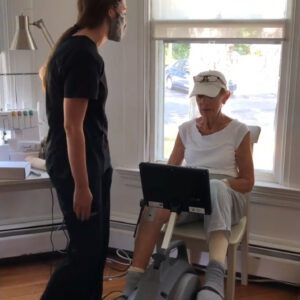 How has your experience been using the PortableConnect overall?
Terry F: It's definitely rehabilitating. It's very user-friendly. The features on it are way beyond anything I have thought. You can connect with your doctor.  You can self-adjust things, or emergency stops, and it's really a great device for anybody who's rehabilitating after any kind of surgery.  
I know my doctor, Dr. Olsen told me that part of my being so far ahead in my training is due to the PortableConnect. It's a great device to have. 
What did you find most helpful when using the PortableConnect during your rehab sessions?
Terry F: The fact you know that if something went wrong, you were online with you doctor. The pedals adjust. They can go in and out. And at every three-minute interval, it always asks you, are the pedals okay. It guides you with stops. Keeps track of your progress every day, how much you can bend your knee and straighten it.  Asks your pain levels, so you can actually see your improvement as you use the PortableConnect.
Would you recommend the PortableConnect to anyone going through knee and hip surgery?
Terry F: Absolutely. It will definitely boost the rehabilitation time. It's just an awesome device to have. In order to understand it, you will actually just have to try it.  You just wouldn't believe the result until you actually try it. 
Thank you Terry. May you continue your speedy recovery.
View other news in: Patient Stories, ROMTech Reviews